Connectivity Summary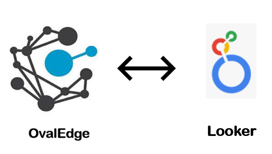 By using Looks source code information, finding the data sources of a report and connecting those data sources to the Looks and their original source tables. Lineage is built only for reports of type Looks.
Connector Capabilities
The connector capabilities are shown below:
Crawling
Supported objects for Crawling are:
Folders
Dashboards
Looks
Dashboard Tiles
Looks Columns
Tile Columns
Please see this article Crawling Data for more details on crawling.
Profiling
There is no profiling as we do not support profiling for reporting frameworks.
Lineage Building
| | |
| --- | --- |
| Lineage Entities | Details |
| Report lineage | Supported |
| ReportColumn lineage | Supported |
| Lineage Sources | Datasources |
Pre-requisites
To use the connector, the following need to be available:
Connection details as specified in the following section should be available.
Service account with read privileges.
Connection Details
The following connection settings should be added for connecting to a Looker database: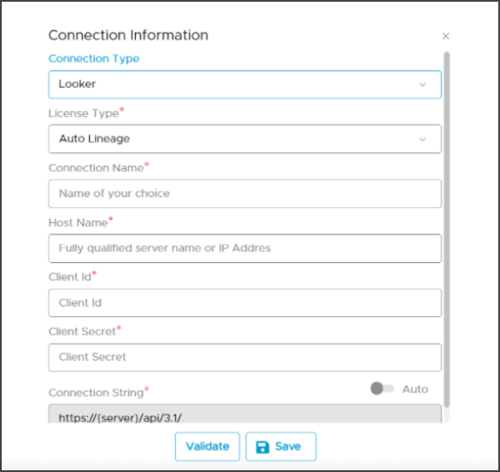 Database Type: Looker
Connection Name: Select a Connection name for the Looker. The name that you specify is a reference name to easily identify your Looker connection in OvalEdge. Example:Looker Connection
Host Name: Looker server url
Client Id: Provide Looker Client Id
Client Secret: Provide Looker Client Secret
Connection String
Once connectivity is established, additional configurations for Crawling and Profiling can be specified.

Property
Details

Crawler Options

Reports

To fetch only reports(By default)

Report Columns

To fetch report column(Need to check while crawling)

Profile Options

No profile Option

Crawler Rules

Include Report Regex

Includes only reports which matches regex with report name

Exclude Report Regex

Excludes reports which matches regex with report name
Points to note
Viewer Permission is needed to crawl the reports and data sources.